On the 8th of October 2022, Steve Scadden, his members from Revolution MMA and fighters from Great Britain Jujitsu will all be looking to set a new Guinness world record. The record will be for the longest Jiu-jitsu class, which has to be a minimum of 24 hours! 
Revolution MMA is based in Dewsbury, Leeds. At precisely 9 am on the 8th of October 2022, the team will be looking to raise funds for Children in Need. 
Steve, spearheading the whole operation, has achieved Gold in the GBJ National Sports Jujitsu championships and has come 4th in the WCJJO world Championships in the USA. 
It is expected that BBC and Local news teams will be at the event covering the Guinness world record, and Steve and co are very excited. Here's what he said when we caught up with him.
"We are keen to show our younger generation of sports athletes, that nothing is impossible when you put your mind to it and encourage them to support a great charity, such as Children in Need'…The Team that will be attempting to break the world record are now all in training as they will need to be in top shape and be able to focus for over 24 hours.'

Steve on why he wanted to attempt the world record.
The Rules:
Like any Guinness world record, there are rules!
Here are a few of them:
There must be at least 10 people on the mats at any time.
The same 10 at the end, must be there at the beginning, you cannot 'sub' people out.
You are allowed 5 mins of rest for every 1 completed hour of training.
The attempt must last AT LEAST 24 hours.
There must be a class lesson plan.
There must be someone taking the class at all times.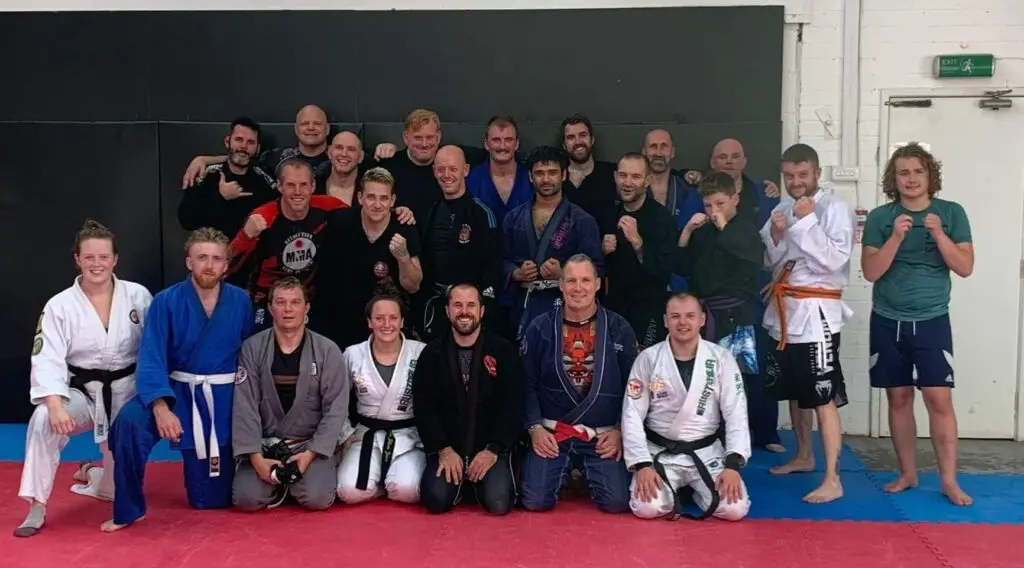 All funds received will be going to Children in Need, a charity that needs no introduction at all. It is a charity that feeds other charities, more than 2500 in fact.
Combat Sports UK Writer, and Great Britain Jujitsu Director, Adam Phillips, will be part of the team completing this mammoth challenge.
"I really want to be part of something, which produces good for the world. This year has been pretty rubbish (again) so if this raises a few smiles and a few £££'s, then I'll be a very happy bunny! We'll be streaming the whole event, so there are bound to be silly/stupid moments! Massive thanks to Combat Sports UK for supporting me through everything, it is truly heartfelt and to all those thinking of giving something… it is a tough year, financially, for all of us, so if you can afford just £1, then that will absolutely mean the world."

Adam on why he wanted to take part in the Guinness World Record
If you would like to give to the GB Squad and Revolution MMA for their efforts, then please click here!
---