Saturday 4th June sees the return of Golden Ticket Fight Promotions. Set to hold its 19th event, this card has had fans excited since the first fight announcement. Unfortunately, one major name will no longer be competing on the night. Thomas Paull is no longer stepping into the cage as a fighter at the event. This news has left many wondering why. With much speculation, Thomas' manager took to social media to hint at some potential "Big news".
Thomas Paull
Paull was to be competing in the co-main event at GTFP 19, against Brazil's Erick da Silva. 22-7 Erick would have been a huge name for Thomas to have on his resumé. An Ultimate Fighter alumni, Silva has that UFC connection. Could Paull be bound for that now himself?
On an absolute tear at the moment Thomas has won his last three all via stoppage by way of KO/TKO. With three impressive performances in a row, "Juggernaut" has caught the eye of some of the world's top talent scouts. 
Rumours have long circulated that the MMA star may very well be on his way to compete on Dana White's Contender Series. With the news of his recent fight not happening Paull's manager has teased via Facebook that something big is in the water.
The Tease
Thomas Paull's manager had this to say via his Facebook page: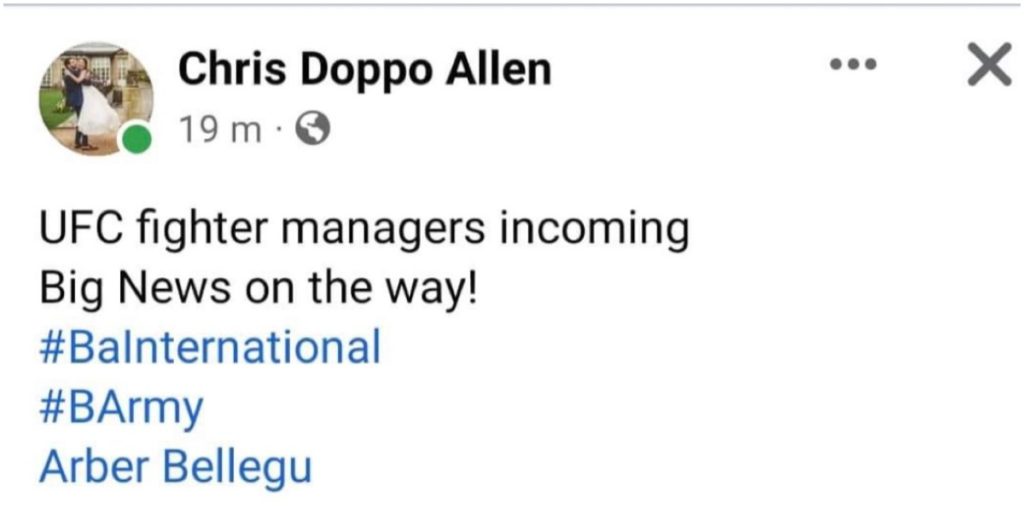 Now with the DWCS speculation and his manager's clear mention of the UFC, that can only mean good things for the "Juggernaut". Alongside this, with the recent news that Mick Parkin will be heading to Vegas to compete in front of Dana in August. Could we be seeing Paull arrive around the same time?
Either way, make sure you watch this space, as Paull is on his way to big things in his future, UFC or otherwise. Not only a tremendous fighter but an inspiration to many, not letting his lack of hearing hold him back. Thomas is looking to show the world that you can make it to the top no matter what.
Who wants to see Thomas Paull compete in the UFC?
---
Follow me on Twitter at @LHart2222 and follow us at Combat Sports UK for more exclusive content!
Featured image credits to @thomas_paullmma on Instagram