Reece McEwan has left sunny old Scotland for the bright lights of Llanhileth in Wales. The Cage Warriors bantamweight prospect has linked up with Shore MMA to sharpen his skills following his successful debut for the top European promotion.
Richard Shore tops the hierarchy in the gym as head coach and owner, while his son Jack Shore is an undefeated UFC rising contender. McEwan will have plenty of sparring partners to joust with a strong contingency of lower-weight class fighters.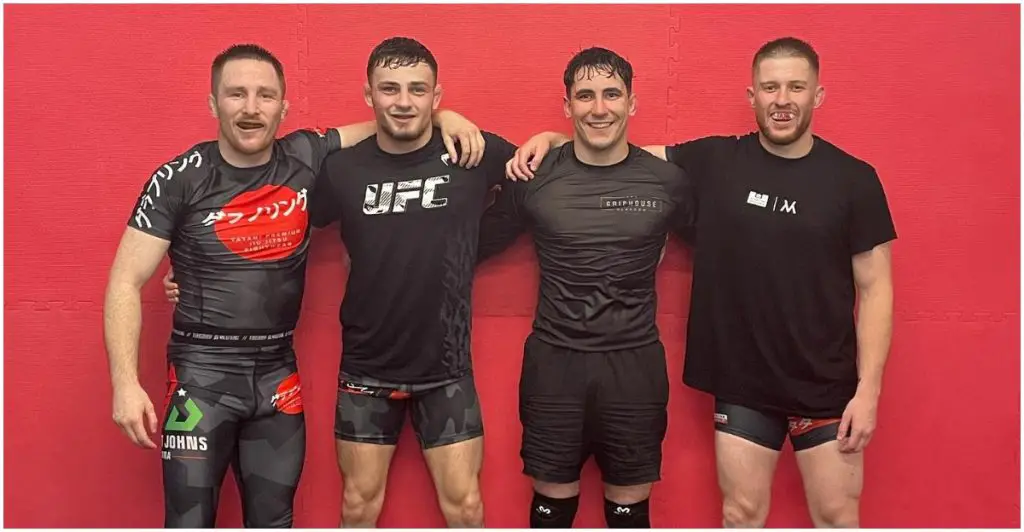 Reece McEwan himself has been turning heads in Scotland for a while now. Following an impressive 8-1 amateur career, he turned pro in 2020 and has compiled a 4-1 record since. After gaining a record as a fight finisher, Cage Warriors came knocking. Debuting for Cage Warriors in April this year, he choked out Sam Spencer in the third round following a back and forth fight.
The Griphouse fighter impressed the fans in attendance with his never say die attitude, and at just 27, his prime is yet to come. One thing is for sure though, training with the plentiful bounty of talent at Shore Mixed Martial Arts can only improve his already considerable skillset.
We look forward to seeing the new tools picked up in Wales in McEwan's next outing, which is yet to be confirmed.
---
Follow me on Twitter at @WhatsTheOddsMMA and follow us at Combat Sports UK for more exclusive content!
Featured image credits to Reece McEwan