March 19th 2022, sees the return to UFC London and the return of undefeated Welshman Jack Shore.
Jack Shore (15-0) will meet Russian Timur Valiev (18-2) for the Welshman's first outing on the main card.
Shore originally was scheduled to fight Umar Nurmagomedov due to undisclosed reasons, and in typical fashion, Shore accepted the replacement offer.
I was fortunate to catch up with Jack Shore, who generously took some time from training to let us know his thoughts on March 19th.
Jack Shore Interview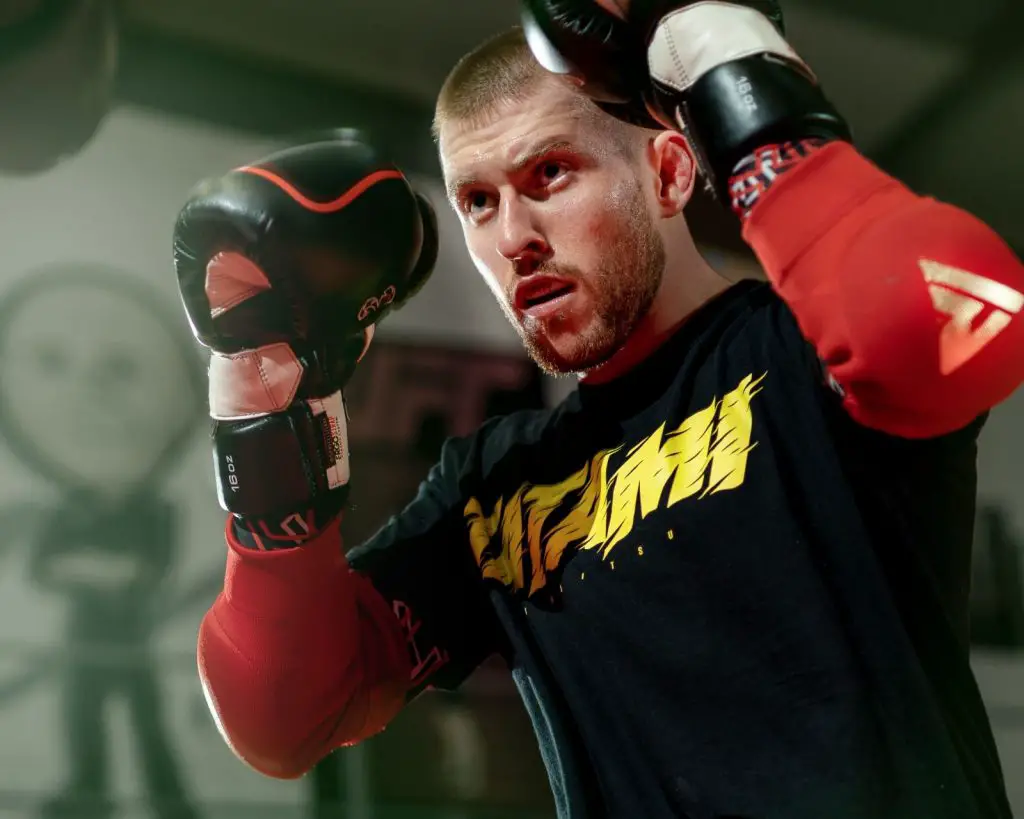 You will meet Valiev on March 19th at UFC London. Once again, you have had a change of an opponent going into a fight. This has become a regular thing for you since joining the UFC. How do you deal with the swapping and changing of opponents going into camp?
JS – I've learned to not focus time or energy on things I can't control, like opponent changes. I just focus my game plan around my strengths and skills. That way, any pulls outs it allows me to adapt.
A win over Valiev will see you extend your undefeated streak to 5-0 in UFC and 16-0 in your career. After this, will you be looking to secure a fight against a top 15 ranked opponent? If so, who do you have in mind?
JS – Yes, of course, I've been calling for a top 15 opponent since my 2nd ufc fight. A win here will prove I'm capable of that level of opponent. Two guys who I don't think are booked for a fight get that I'd love to step in against are Ricky Simon or Assuncao, but of course, I'm not looking past Valiev. He has my full focus and attention until after the fight
Valiev is also on a good run of form coming into this fight. Do you see anything in his style that worries you, and where do you see yourself coming out on top?
JS – He's very good in all areas. He excels when striking at range and when dictating the pace, but I wouldn't say anything worry's me as such. There are just certain things I need to do and watch out for to make the win come easier for me. 
This will be your first time since joining the UFC fighting on the Main Card and also fighting in front of a UK crowd. What does it mean to you to be able to make your UFC main card debut flying the Welsh Flag in front of a UK crowd?
JS – I can't put it into words how much I'm looking forward to fighting for a crowd again, especially a Welsh/British home crowd. The roof will come off when I walk out, and then I think the ufc will appreciate the following and pull I have over here with the British fans.
After your win over Liudvik Sholinian, you took some time off to deal with an arm injury. How did it feel having to deal with the injury, and how are you feeling going forward?
JS – To be honest, it was a tough few weeks. Not being able to train any sort of martial art for eight weeks is the longest I've ever gone. But things are 100% now, and I'm raring to go.
Thank you to Jack Shore for taken time out of his training to give us this interview at Combat Sports UK. Will Shore get the win at UFC London and what will we see from the Welshman in 2022?
---
Follow me on Twitter @JamesRees83 for more UK Combat Sports news and discussions. Also, make sure to follow Combat Sports UK.
Main Image Credit SashShots