Cole Gifford is an amateur featherweight prospect who has just completed in his second MMA bout at Featherweight at Almighty Fighting Championship 23.
The fight saw Cole go the distance for the first time in his career, and he sat down with our very own Joeseph Reynolds to discuss what he learned from the fight, the Almighty promotion itself, and what we can expect from him and his team – Hit Squad Hull in the future.
Interview with Cole Gifford
Coming off a good performance, it's unfortunate that you didn't get the win. What are your biggest takeaways from the fight?
I learned a lot from this fight, but I'd say the biggest takeaways are:
I always need to be going first. In MMA where wrestling and control time is very dominant in the judges' eyes, I can't afford to waste any time on the feet, so I constantly need to be leading and looking active.
Also, having to cut down to 68kg for both fights, when I intended to fight at 70kg revealed a lot during the cut which helped me understand my body better so next time the water cut won't take a toll or affect my performance.
You were alongside 2 other talented fighters from Hit Squad Hull. Seeing the results that your gym had on the night, is this only the beginning?
This is definitely only the beginning for Hit Squad Hull. We're only a young gym and it feels like this was kind of our break-out night. Now, there's a lot of eyes on us, and yeah like I said even though we're only a young gym – we've got connections with the best martial artists in the country and the 2 best amateur fighters in the country in their weight class: George Staines and Joe Fields. Once they make the jump to professional, Hit Squad Hull has the fighters to fill those number 1 spots.
When do you see yourself getting back into the cage?
I'll be back in the cage as soon as I've had the time to fill some holes in my game, but I'll be competing and staying active in other areas in the meantime.
Now that you've had 2 fights, what was the difference in how you felt during your first fight, compared to the second?
There wasn't much of a difference in how I felt on fight day or getting in the cage. I feel in both fights I was very confident and ready for anything. As my first fight lasted less than a minute, I didn't really have time to feel anything, and it was all just instinct really. But, as the second fight went into the later rounds – I only got more and more confident.
Fighting on a show like Almighty Fighting Championships must be a great feeling. Is the promotion your preferred place to fight? Or is it anywhere, anytime?
I would say Almighty is my preferred show to fight on. Ray Thompson does an amazing job and his love for the sport is obvious just by looking at the fights. There are no cans on AFC. But, a fight is a fight, and if it's a good opponent then the promotion doesn't matter. It's just a case of when and where.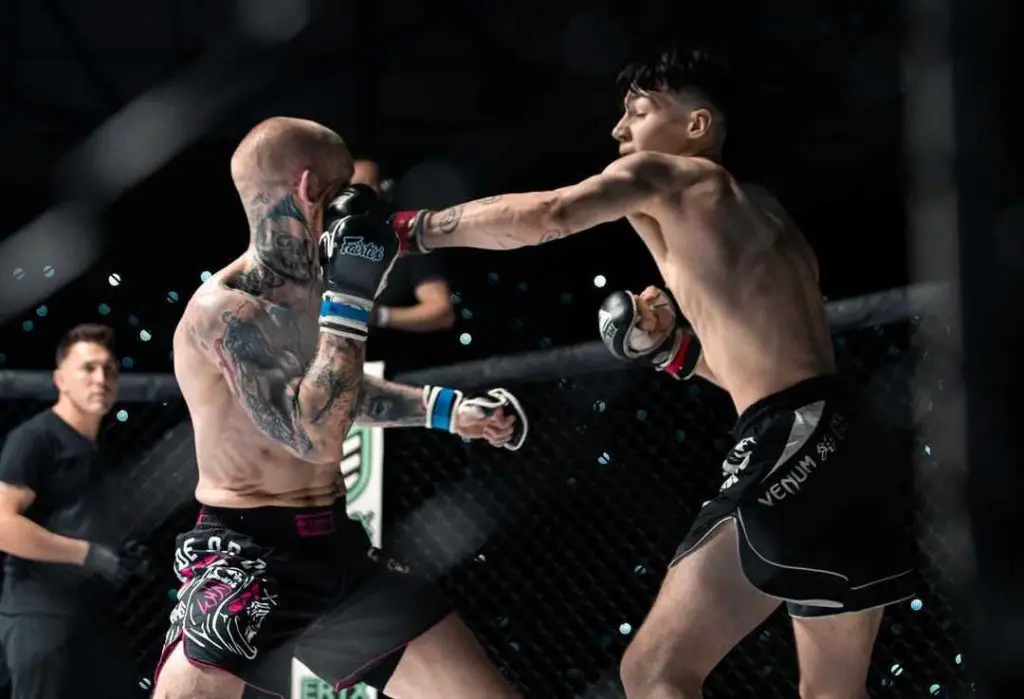 ---
Follow me on Twitter at @combat.media.uk, and follow us at Combat Sports UK for more exclusive content!
Featured Image credits to Rolling Shutter