The Rainton Arena in Houghton le Spring hosted Almighty Fighting Championship 22 on January 22. The fight card marked the first event of twelve for Almighty FC this year. Every fight delivered something exciting, making it difficult for Ray Thompson to choose the bonus winners.
Fight of the Night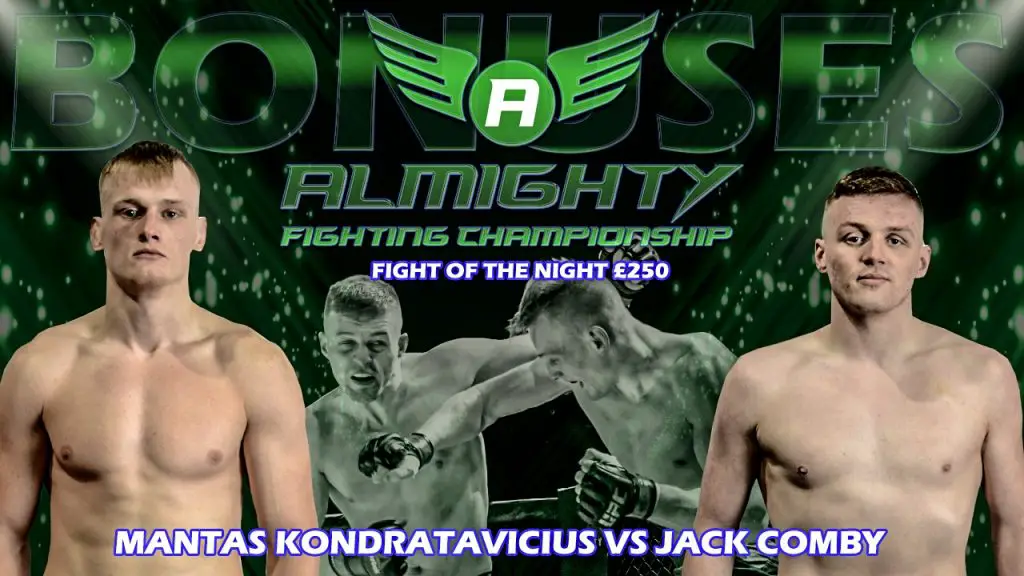 The co-main event fight between Mantas Kondratavicius and Jack Comby left fans in attendance speechless after two rounds of non-stop back and forth action. This bonus was perhaps the easiest decision for Ray Thompson and his team.
Both men stood toe to toe with one another for two rounds in a gritty phonebooth style fight. Eventually, the damage sustained on Comby took its toll, and Mantas Kondratavicius was able to get his opponent out of there with an onslaught of punches to the head and body.
Both fighters earned £250 each for their efforts.
Finish of the Night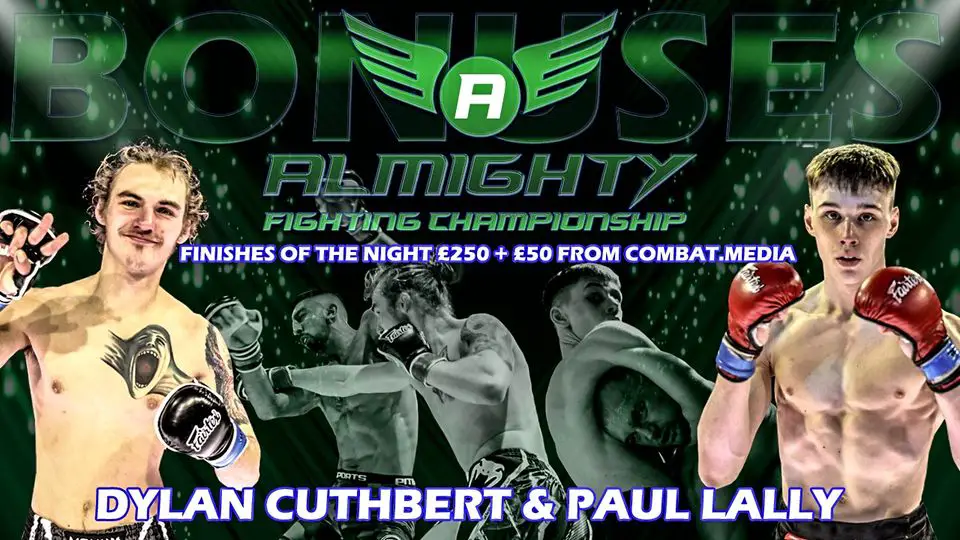 Two young Scottish amateurs left Houghton le Springs, giving an incredible account of themselves on their debuts, securing £300 each.
Paul Lally fighting under James Doolan at Higher Level MMA set the tone for the night. Lally delivered a beautiful submission choking his opponent unconscious in round two.
Dylan Cuthbert made his mark on the amateur scene after throwing a rifle of a right hand to shut his opponent's lights out in round one. This came seconds after being dropped, making the victory even more impressive.
It was a great nights work for the debuting amateurs.
Almighty FC 22 – Gym of the Night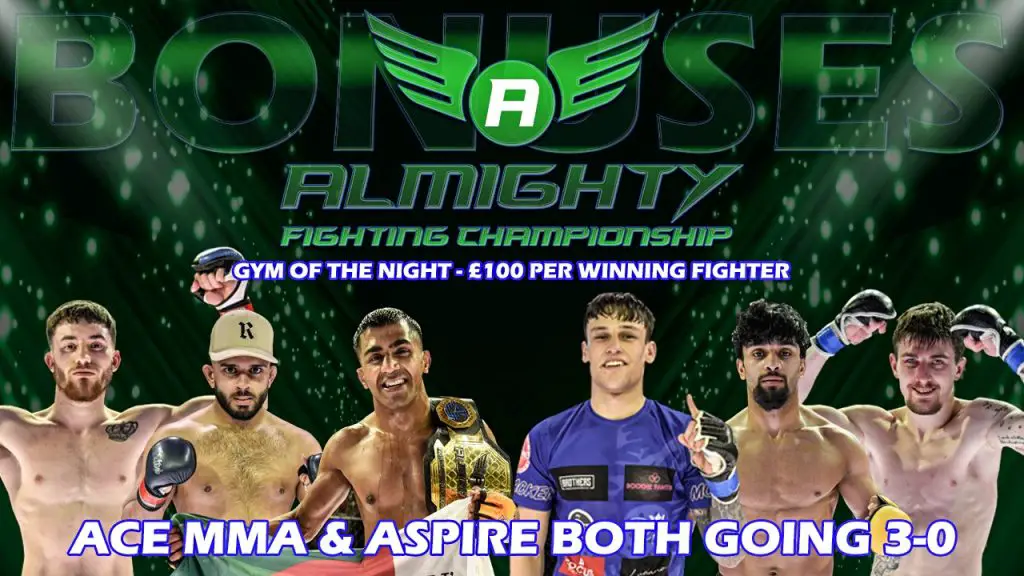 The gym of the night was split between two gym's after both gyms went (3-0) on the night.
ACE MMA made their mark on the night with Shaj Haque, Sami Hoque and Neil Johnson all picking up convincing wins. Each fighter earned £100.
Aspire also had a successful night, taking three wins back to Liverpool. Liam McCracken, Jamal Raja and Charlie Bolton also earned £100 each. 
---
Follow me on Twitter at @LewisSimpsonMMA and follow us at Combat Sports UK for more exclusive content!
Featured image credits to Almighty Fighting Championship